HRD sends manual to curb student
suicidehttp://www.dnaindia.com/delhi/report-hrd-sends-manual-to-curb-student-suicide-2575517
HRD sends manual to curb student suicide
Kritika Sharma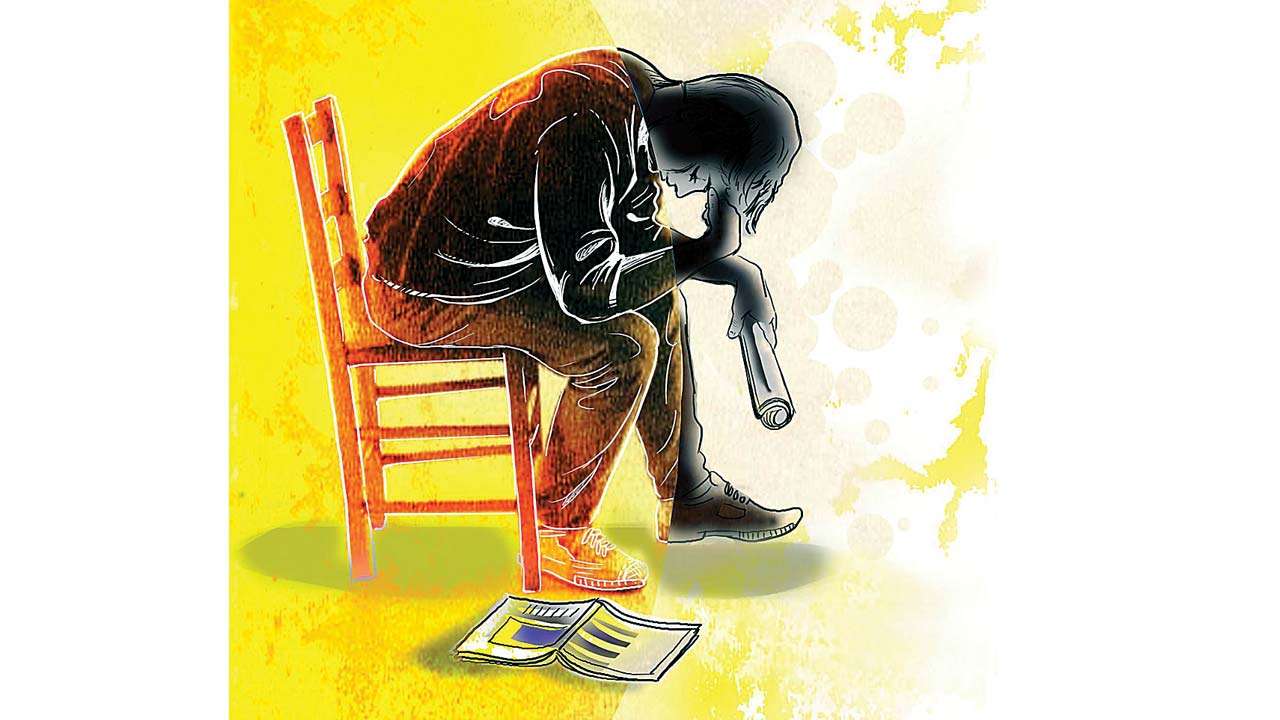 Picture for representational purpose
The Ministry of Human Resource Development (HRD) has circulated a manual to higher education institutions in India, asking the authorities to adopt measures listed in the manual in an effort to prevent students from committing suicide.
The preventive manual was distributed to colleges and universities across the country about a month ago.
Early identification of a student's vulnerability, a buddy programme, and a double-blind helpline where both the caller and the counselor are unaware of each other's identity are some of the measures mentioned in the manual.
According to a recent report of the Ministry of Home Affairs (MHA), over 26,000 students across institutions in India, including schools and colleges, killed themselves in three years -- from 2014 to 2016.
The manual was prepared after a detailed study was conducted across the Indian Institutes of Technology (IITs) by IIT Kharagpur to understand the reasons that force students to take this extreme step.
The survey found that the pressure of examination and deadlines stresses students most, while they are happiest when they are with friends and have peer support. The manual was prepared after taking in consideration such factors.
The study says that it is very hard to detect early signs of depression in students and only 4 to 5 percent of those who are troubled come for major psychological counselling.
The manual suggests that there should be a multi-modal vulnerability assessment for early identification of depression, institutes should have a wider mental health assessment programme with orientation programmes at every year and level, students should go through strength based personality development, have a buddy system, and have a healthy mix of students in classes, hostels, and the curriculum. The manual has also focused on improving food, nutrition, hygiene, recreation, and the general infrastructure of the institute.
It also says that colleges should sensitise the administration, faculty, the support staff, and the parents. Having a provision of a 24X7 double-blind helplines in institutions has also been mentioned in the manual. Used mostly for psychological counselling, a double blind helpline is something where the caller and counselor are unaware of each other's identity so that they are able to interact with each other in a safe and a comfortable space.
"We have circulated the manual to all higher education institutions. Now, the implementation is completely up to them," said an official from the HRD ministry.
V Ramgopal Rao, Director of IIT Delhi, said, "IITs are already taking a number of measures to help students fight stress. Something like a buddy programme is going on in IIT Delhi wherein senior students visit the hostels in evening to help juniors with studies. Orientation programme is also something that happens in most IITs."
Bipin Tiwari, a Delhi University professor, who is also associated with Equal Opportunities Cell, said, "I deal with student issues on a daily basis, students come to me with all kinds of problems, including personal issues. I feel there is a need for having a more robust mechanism of counselling. A manual like the one that the ministry has issued is a positive step in this direction."
MHA SURVEY FINDS
The pressure of examination and deadlines stresses students most
It is very hard to detect early signs of depression in students
Only 4 to 5% opt for major psychological counselling